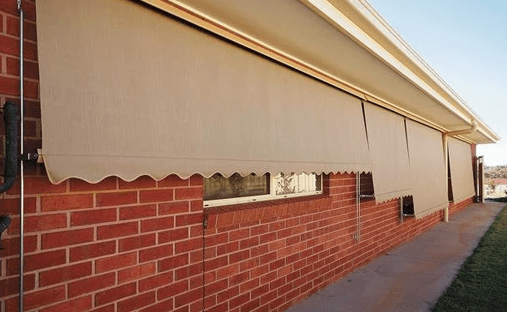 Awnings, Blinds & Curtain Mortdale
Are your curtains or blinds in need of an upgrade? Maybe you're searching for a range of home improvement products that are custom-made to fit your property? For anything and everything to do with curtain, blinds and awnings, Mortdale residents know to call the expert team at Lucas Blinds.
For over 30 years we have been the name that residents across Sydney's southern suburbs turn to for professional and personalised service and well-crafted products.
Our products offer the very best in style and design, and are made to blend seamlessly with the existing look of your home or to serve as an eye-catching centrepiece in any room.
While some indoor blind or plantation shutter manufactures 'near me' may only offer a limited range of designs or colour schemes, the Lucas Blinds staff instead work closely with each of our customers to ensure they receive a unique and lasting product.
We pride ourselves on offering products that are as functional as they are stylish, helping our customers to not only upgrade the look of their property but also regulate temperatures inside their home and increase privacy control.
Thanks to our curtains, Mortdale customers can keep cool in summer and cosy through winter, while bringing a touch of elegance or a flare of contemporary design to your home.
Don't put up with a cheaply made product that is only barely good enough. For blinds, awnings and curtains that are made according to your exact design needs and specification make sure you contact the Lucas Blinds team today.
To learn more about our available styles and makes of curtains, awnings and exterior blinds, Mortdale customers can call our staff today on 02 9531 7999.